A welcoming, affirming congregation,
dedicated to becoming a House of Prayer, a Place of Worship and a Vehicle for the Healing of the Entire Person.
Join us to experience a supportive Christian Church family with an emphasis on prayer, vital, engaging worship, and developing ministries that bring healing to the entire person.

"UPCOMING EVENTS"
Worship Services
Sunday,February 7, 2016 – "The Practical Nature of Faith in a Faithless World"  (Digital Recordings of the Message are available upon request)
Kid's Church, "Roaring Lambs" available for ages 3 – 11.
Adult Sunday School Seminar – "The Jesus You Never Knew, a Survey of the History, Culture and Politics of Jesus. " – Sundays at 9:30 a.m.
Hymn Singing & Bible Study – "The Parallel Gospels: A Journey in Comparison" – Sundays at 5:00 p.m.

 This week 6:00 p.m. for the "Souper" Bowl Party.

Bible Study – Ecclesiastes 7 –  Wednesday at 4:00 p.m.
Announcements & Calendar Events.
Men's Bible Study – Begins Thursday, January  14 at 7:00 p.m. Men's Game Night Fellowship.  Bring Your Favorite Game.  Snacks provided.   Next Week: "Lessons Learned from the Wilderness:  A Study of Exodus. (Exodus, Chapters 4-6)
Grief Support Group – February 4 – 7:00 p.m.  Meets the 1st and 3rd Wednesdays of the month.
Connected:  Walking Group – Wednesdays at 9:15 (Chabot Marina Exercise Equipment)
Annual Church Celebration, Elections and Reports.  February 28 at 10:45 a.m.
Get the latest Newsletter HERE!  February 2016 is available.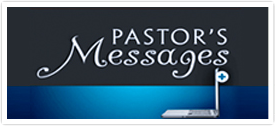 Listen to Pastor Steve's latest messages:  Series – Facing 2016 in the Right Frame of Mind.  
February 14:  "Living By Faith.  Operating Out of the Environment of Faith."
February 7:  "The Practical Nature of Faith in a Faithless World."
January 31: "In the Presence of a Holy God"
January 24: "A Consistently Renewed Mind"
January 17: "God's Gym: Salvation Working Out Through Me."
January 10: "The Nehemiah Principle: Sanctified Dreams and Goals"
January 3:  "Intentional Living"
We are located at 
19230 Lake Chabot Rd Castro Valley, CA 94546
Near Castro Valley Community Center
Office Phone:  (510) 581-8377
Morning Worship:  10:45 a.m. – "Connected" –
Hymn Singing and New Testament Bible Class: Sundays at 5:00 p.m.
Email:  cvoffice@castrovalleynaz.org